---
About Me
---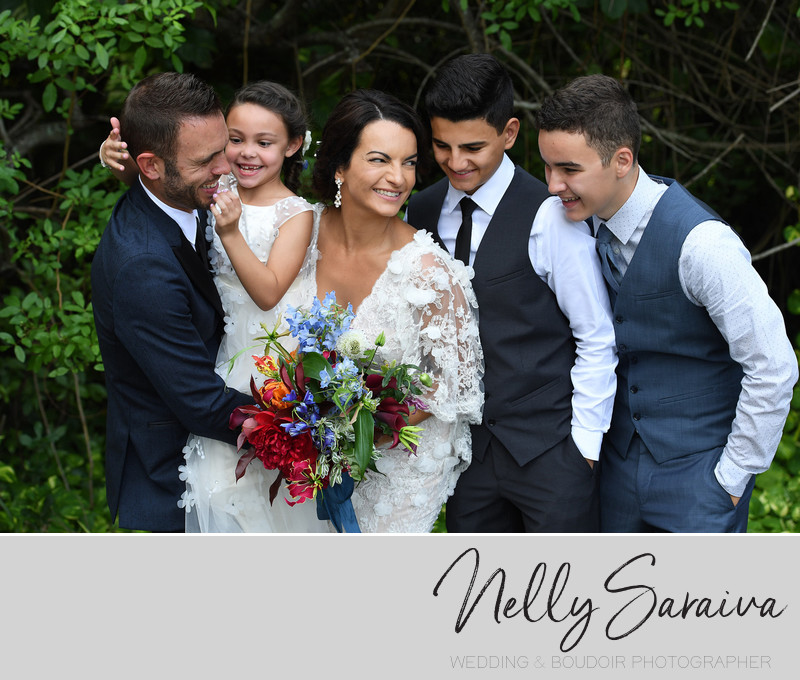 I'm a wedding photographer who loves photographing weddings in Newport and Providence, Rhode Island and of course Boston, Massachusetts (home of the Red Sox, the Patriots, and the Celtics....woot woot). I also travel all over Southern New England photographing weddings as well.
Experience has taught me that achieving beautiful images requires much more than a talented photographer. Part of the joy of photography for me is getting to know my clients so that they are completely comfortable with me. It helps me to create artful, soulful photographs that capture natural beauty and evoke real emotion. Creating memories that will last a lifetime is a great honor, and I'm grateful for the trust that clients have given me. I find my style a little different because I love to test the boundaries of gorgeous light and shadows with my work.
---
My Story
---
My dad named me Nelly because he thought the name was pretty and different. No, it's not long for anything I get asked that repeatedly, "it's just Nelly". :-) I was born and raised in Dartmouth, Massachusetts by my hard working parents who are Portuguese immigrants. I love my heritage and celebrating it, my mom still calls me every day and asks me if I want some of the dinner she's made because that's just what Portuguese moms do!
I'm the proud mother of two teen boys who I adore, and I share a home with my husband Chris, my one true love and my best friend (and if I do say so myself the area's most talented wedding DJ). With us is also Chris's amazing daughter, the prettiest and funniest little girl who call's me "steppy".
Here are a few fun facts about me that might help you better understand who you're hiring:
I don't mind cooking, but it's really enjoyable when someone else helps. Eating out or taking out wins often because I always forget to take something out of the freezer.
Anytime I remember a good dream, normally there is a picnic basket involved.
Everyone laughs but I swear diet Canada Dry is my fix for every stomach ailment.
I love my morning coffee, don't talk to me until I've had one.
I love paper, think beautiful textured paper. Letterpress wins every time for me and some day I'll write in all the pretty journals I've collected.
You might sometimes see me in 4" heels and leather pants, but I also love my cowboy boots and comfy shirts.
I subscribe to 10 fashion magazines that I promise to read someday, I really just buy them for the images.
You'll occasionally find me at designer stores, but I surely can't pass up a bargain at TJ Maxx.
Music by Josh Groban and Andrea Bocelli calm my soul, but I also have a pretty awesome dance/EDM playlist, and love Country music as well.
My ideal vacation is walking through the narrow streets of Europe, shopping for clothes, and people watching while drinking an espresso, but I would never say no to a few days on a white sandy beach listening to the ocean.
I'm an absolute sensitive "sap". I cry often, mostly when I see others cry. But talk to me about love, devotion, heart-break and struggle and I'm a goner. Fair warning I do cry on most wedding days quietly behind my camera.
I believe in true love, big heartfelt hugs, sweet kisses and breathless moments.
I am inspired by the enormous depth of the human spirit. By your stories of heartache and triumph, the childhood memories you share with me, the home you want to build, your travel, your dreams......the simple way you gaze at each other or always search for each others touch. I am a hopeless romantic, let's see if I'm the perfect fit to capture your love story.
---
Kind Words
---
Ali & Greg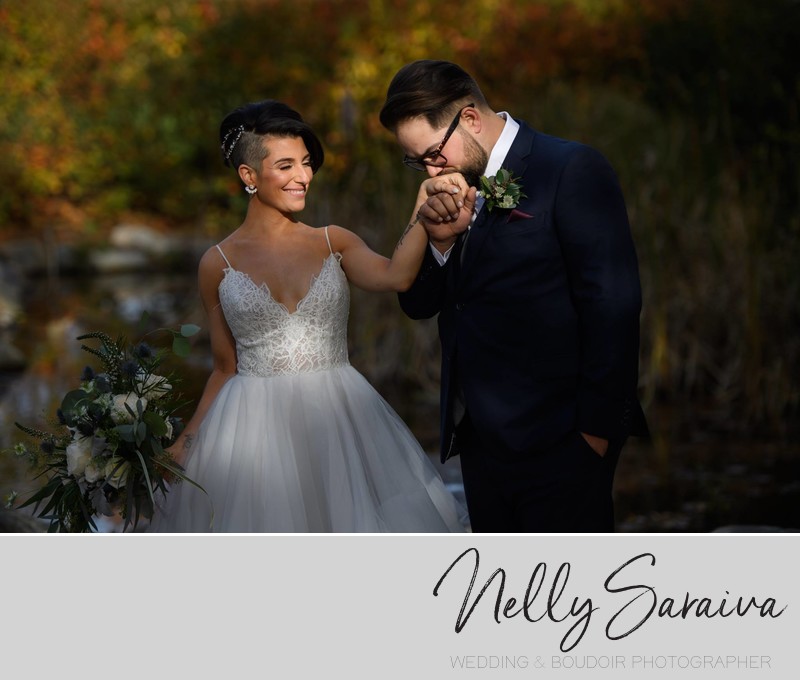 "Nelly is as good as it gets. I got married two weeks ago and just got our sneak peek last night...Nelly blew it out of the water. We did engagement photos, wedding photos, and a boudoir shoot...every shoot went flawlessly.

Nelly not only makes you so comfortable but she knows the right angles to hit. on the day of the wedding Nelly showed up on time and ready to go. We had plenty of time to get lots of photos in during the first look and then Nelly got family/bridal party photos done quickly and efficiently.

I would highly recommend Nelly to anyone in need of a wedding photographer."
Catrina & Greg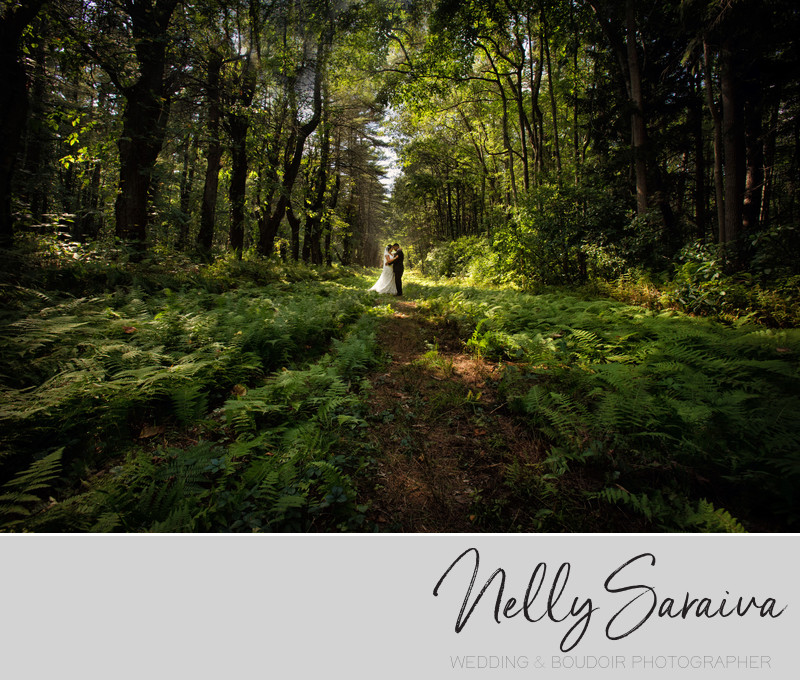 "Where to begin with Nelly!! She is an amazing photographer and is truly talented at what she does. I have seen Nelly's work through many friends and family who have either used her for family photos, weddings, and boudoir shoots. Her work is phenomenal and she has that "eye" to capture such wonderful images! I knew from the moment I began planning my wedding that I wanted Nelly to be MY photographer. My husband and I are not photogenic people and usually dislike taking photo's, however Nelly managed to change that. We opened up to her and allowed her to capture pictures that I will treasure forever."

Carrie & Clayton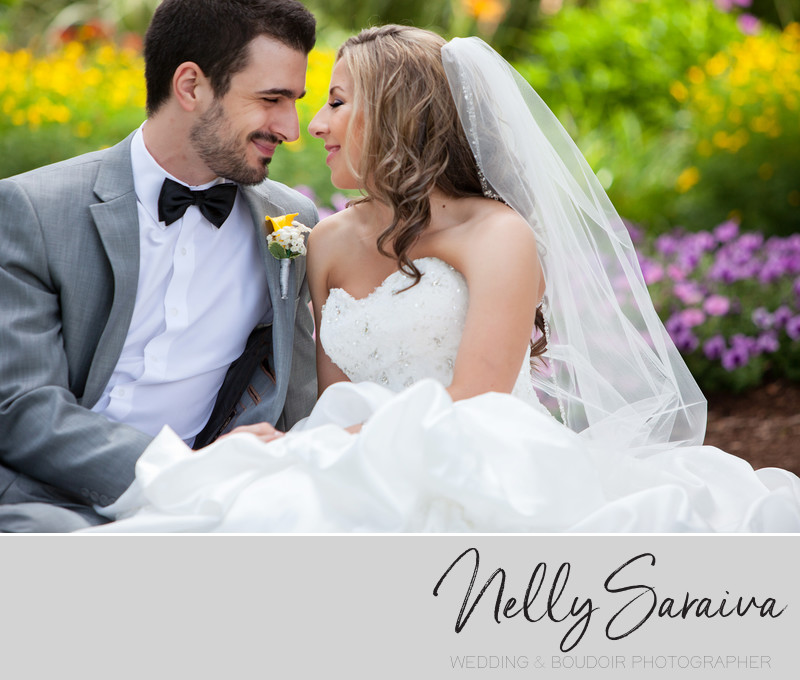 "Where do I even begin??! I started following Nelly's work early on and saw her blossom over the years. Her photography is like artwork. It's something that you could literally sit down and gaze over for hours. I knew from day 1 that whenever I decided to get married, I would have her photograph my big day. I'll never forget meeting her for the first time with my now husband. She was so eager to learn about our story and what our wishes were in having her as a photographer. Even though we are both incredibly camera shy, she made us so extremely comfortable in front of her lens. Nelly is very easy going, quirky and fun to work with. Most people dread picture taking (especially guys!) but this is not a concern if you are working with Nelly. She brings fun to the experience and will be sure to make you laugh while snapping beautiful pictures of you and your friends/family. One other thing I loved about working with Nelly is that she was not only there to be my photographer on my big day. She was there as a friend and made this very clear right from the beginning. On my wedding day after hours of dancing in very big shoes, she whipped out a needle/thread kit to sew my dress up higher so that I could dance in flip flops! I thought to myself, "Are you kidding me?! I love this woman!" Lol she is always prepared for any scenario. Nelly is literally the whole package PLUS more. If you want to have an incredible worry free day filled with smiles, beautiful photography, and much more you MUST book Nelly as your photographer/wedding superwoman! She will not upset."
Ellie & Eric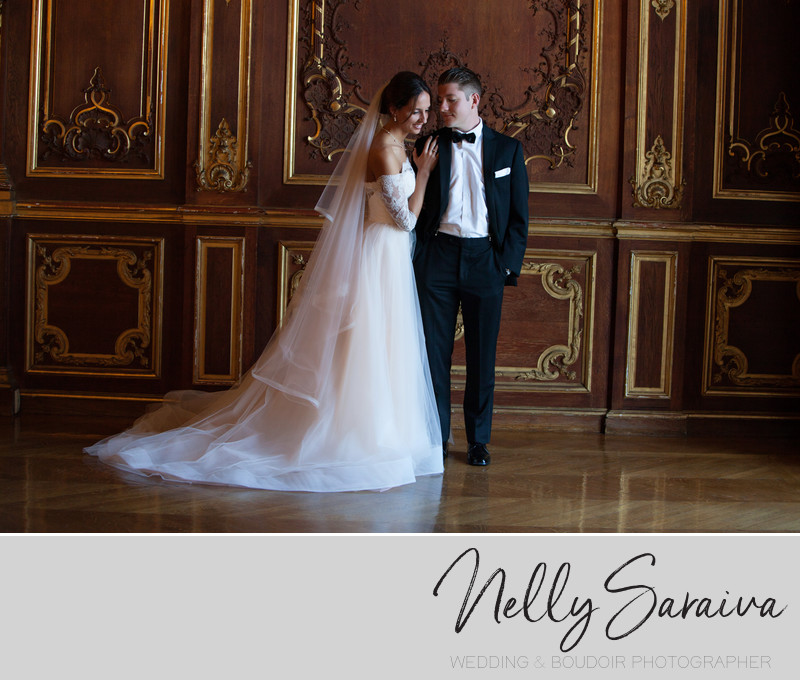 "I had the pleasure of working with Nelly for our Engagement shoot, our Wedding photos and I did a boudoir shoot with her as a gift for my husband. I love all the photos from each shoot – not only are they gorgeous quality photos but they are all so unique and creative. My mom loved our engagement photos so much she wanted to use them on every invitation to every party possible – bridal shower, save the date, wedding invite, thank you notes… the list goes on. I loved working with Nelly for the Engagement shoot because my husband and I were able to get comfortable with her and know what to expect for our wedding day. She was great at directing us to get the shot she needed. Next came the boudoir shoot, which I was so nervous for! Nelly's studio space was beautiful and private, and she was a complete professional – 5 minutes in I was warmed up and so comfortable I was completely over the skivvies part! The photos were sexy, classy and timeless, my husband definitely approved (and all my friends). Last and most important came the big day. I was most worried about schedule and staying on time so Nelly and I worked out the locations and timeline beforehand. She recommended we book a specific location in case of rain and I am so glad we took her suggestion because the photos she took there were just EPIC, I don't know how else to describe them. Everyone in the wedding party was really impressed with how Nelly directed the day – it was a big party with a couple little kids and she was able to get everyone where they needed to be for each shot. We have so many gorgeous photos from throughout the day – the first look, all the group photos, the ceremony and the reception that I am having the hardest time deciding what photos to use for my book. Overall I would recommend Nelly to anyone looking for a wedding photographer. She hit on all my must-haves and more: Gorgeous creative product, professional, made everyone comfortable, on schedule and on-time, organized, and on and on. Thanks Nelly!"
---
Press & Awards
---
Awards/Featured In

Member of